Unless you live under a rock like Spongebob's starfish friend, I'm sure you heard the EPIC announcement of Space Jam 2 yesterday.
Yes, Space Jam 2 is OFFICIALLY CONFIRMED!
View this post on Instagram
This is not a test people… And we're so hype it's not even funny. For me, I'm moreso excited to hear that Ryan Coogler is producing. Coogler most recently directed Black Panther, as well as one of my favorite movies ever, Fruitvale Station. With Coogler involved, I'm going to assume Michael B. Jordan will be casted, since damn-near every single movie Coogler directs, Michael B. Jordan is in. Though, I hope he leaves his best-bud out of this one, I'm not sure where he would fit in exactly.
But that brings us to the point of this blog post.
Who SHOULD be casted alongside LeBron Jams, I mean James, in this long-awaited sequel?
Let's talk about it!
Let's assume the movie will have a similar plot, and we'll go through some of the original cast members and suggest who we think should replace them in the sequel.
First up, Bill Murray.
Mike gave the perfect suggestion to Bill's replacement in the sequel, and I hope this comes to fruition.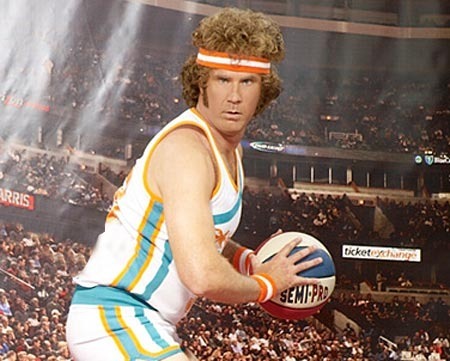 Will Ferrell. Come on, is there really a better option? He would be great alongside LeBron. With these 2, we're on our way to another classic! Another suggestion that Mike gave was Seth Rogen. I wouldn't be opposed to him, but I'd rather have somebody a bit older. Ferrell has to be the guy!
Next up, Wayne Knight (named Stan Podolak in the movie). Seinfeld's extremely odd neighbor.
This one's tough, but only 1 guy comes to mind for me.
Fat Jonah Hill. Emphasis on fat. Another great alternative… Zach Galifianakis.
Mike gave another great suggestion for the movie, Kevin Hart. For some reason, I don't see him in this movie, but then we came to a hilarious conclusion. Kevin Hart would be perfect to voiceover the tiny Monstar alien.
I'm crying laughing already! Dare I say, if Space Jam 2 had the above cast, it would surely surpass the original, right!?
We're not done yet though. Let's talk about who would replace Michael Jordan's wife, played by Theresa Randle.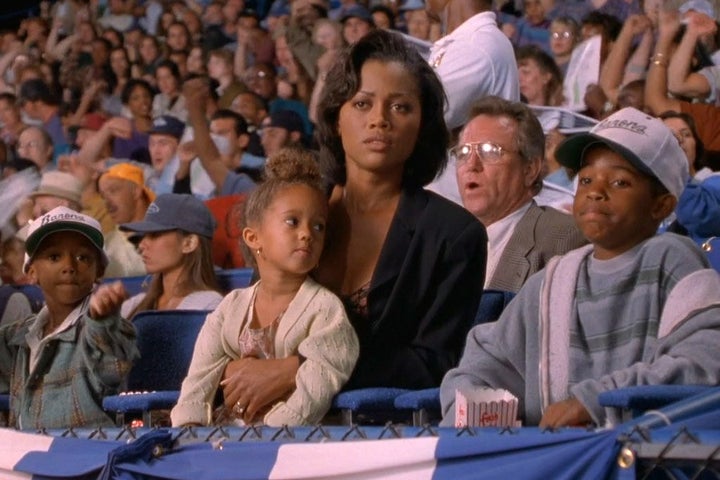 This one is real tough. My very first initial thought was Reginal Hall. I find her hilarious. But then I found out she's 15 years older than LeBron! Wow, she sure as hell doesn't look like it. So maybe they can make a cougar-type in the movie, that could be hilarious. But if we had to find someone closer in age to play LeBron's wife, I think Tiffany Haddish would be a great choice. She's funny as well!
And lastly… We need NBA stars to replace Shawn Bradley, Charles Barkley, Mugsy Bogues, Patrick Ewing, and Larry Johnson.
This should get interesting. We definitely need to keep the same variety of sizes/positions. Because remember, their skills are stolen by the Monstars to assemble a starting line-up. But most importantly, they need charisma and some type of on-screen likeability. Here's the NBA stars I'd like to see…
Russell Westbrook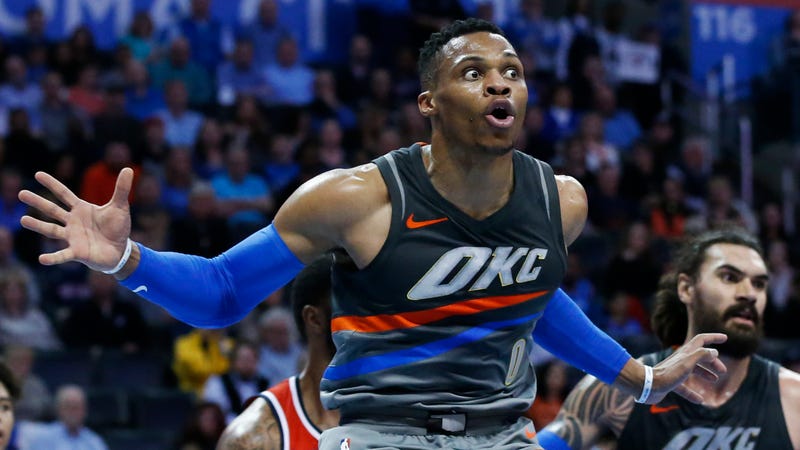 For some reason Westbrook isn't the most likable guy. Maybe because he hates the media and he's overly competitive. But I love the guy, he has tons of personality and I think would be hilarious if he took this role not-so-seriously.
JR Smith
Yes, Mr. Hennessy himself. I'm not sure if LeBron wants anything to do with this guy right now, but how funny would JR Smith be in a movie? Especially if you let him be him.
Chris Bosh
Man, this guy is hilarious. And he looks like a dinosaur ostrich. Chris Bosh is a born entertainer.
Draymond Green
The guy everybody loves to hate. Draymond would be perfect on the big screen.
Lastly, and definitely not least…
Joel Embiid
Yes, that's a real tweet in the above photo. Embiid has to be the funniest current NBA player. His tweets are legendary, plus he has an accent. Accents are funny. Embiid would literally make this movie if he's casted. DO IT COOGLER!
….and there you have it. How I would cast Space Jam 2. If this sequel plays-out the way I suggested above, it would blow the original out of the water, yeah I said it…
Disagree? Have some better suggestions? Let us know in the comments below!


Comments